France / Burgundy
Chablis is located in the northern part of Burgundy, halfway between Dijon and Paris. The continental climate brings very cold temperatures in winter followed by spring frosts and hot summers. These conditions and the marly limestone soils combine to mold the unique character of Chablis wines. The grapes are handpicked and sorted, then gently pressed and fermented without artificial temperature control. This Chablis is aged in stainless steel tanks to keep the unique terroir expression and minerality. Fining and filtration is light. The goal is always to retain the wine's complexity and structure.
Harvest Note
Winter 2019-20 was, once again, extremely mild. Full flowering took place towards the end of May and the beginning of June, and the berries swelled rapidly despite the general lack of rainfall. The vines were able to get sufficient water from the reserves laid down in the soil during the winter months. The grapes were very healthy, and had to finish ripening without further rainfall. Harvesting started on August 19. In terms of yields the whites were a little bit more generous than the reds, even given that the grapes gave slight more juice than usual.
Tasting Note
Bright, crisp & concentrated with citrus and stony nuances, elegant dry finish with subtle complexity.
Technical Data
GRAPES: 100% Chardonnay
APPELLATION: Burgundy
PH: 3.29
ACIDITY: 4.51 g/l
ABV: 12.53%
Unique Selling Points
Strong value proposition for authentic Burgundian white wine
Jadot expertise and consistency extended to these additional terroirs
Dry, crisp versatile white
Relatively good volume available to supply more US markets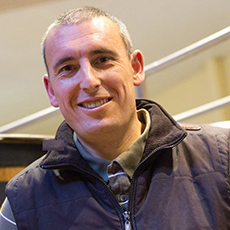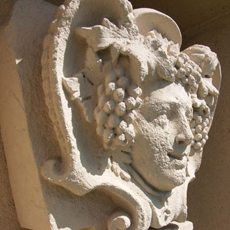 "My aim is to craft enchanting wines that taste of the great diversity of Burgundy."
Frederic Barnier, Winemaker