About us
Our History – from Present to Past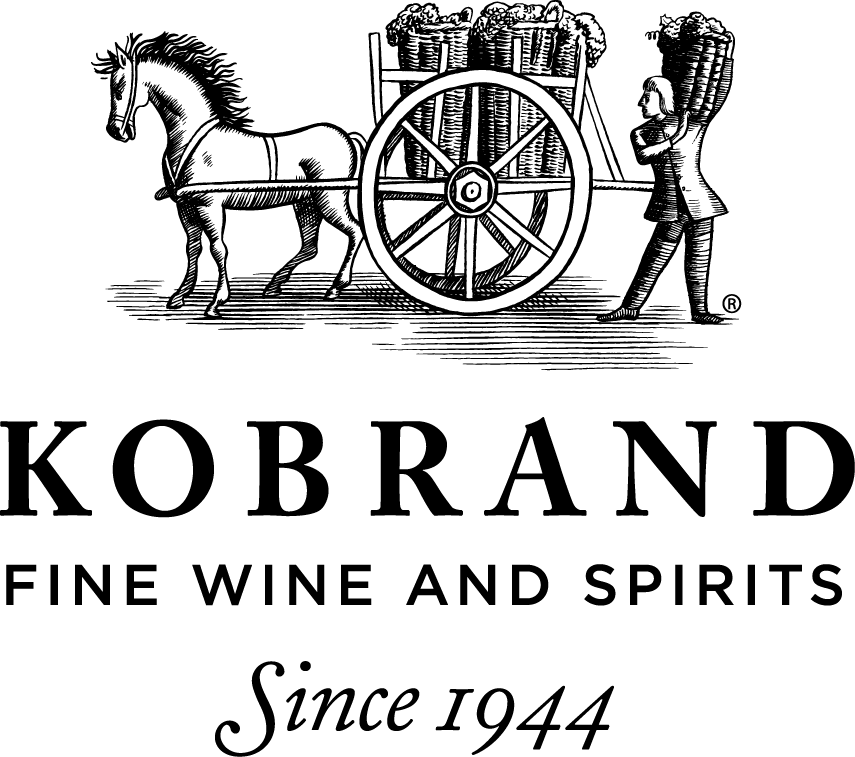 Present and Future
Kobrand's ownership and senior management are intently committed to the future. Their focus on a stronger, more prestigious and profitable position within the wine and spirits industry never shifts. Strategic global marketing, continuing vertical integration in prime wine regions and discriminating selection of suppliers who share a commitment to quality inform our approach to the years ahead. These will be supported by the continued development of technological tools that will enhance all Kobrand's marketing efforts.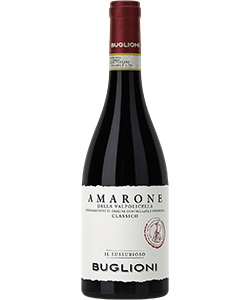 2023
Italian Brand Buglioni joins the Portfolio
2020
AIX Rosé from Provence enters the French Portfolio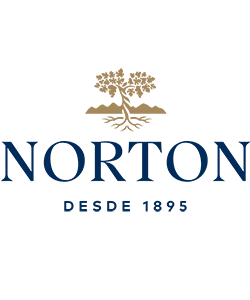 2020
Argentinean Brand Norton enters the Portfolio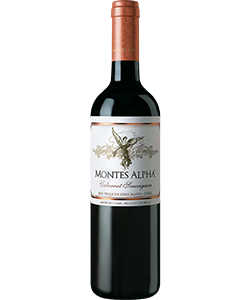 2019
Acclaimed Chilean wine producer Montes enters the portfolio.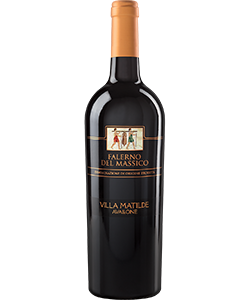 2018
Villa Matilde enters the Italian portfolio.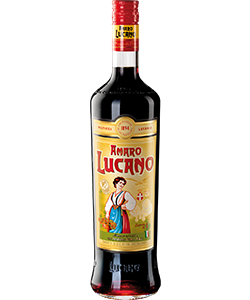 2018
Iconic Italian brand Lucano 1894 enters the spirits portfolio.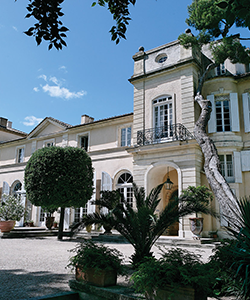 2017
One of Châteauneuf-du-Pape's oldest estates, Château La Nerthe joins the French portfolio.

2017
Kobrand purchases premium sake importer, Joto Sake LLC (Joto), becoming the exclusive US marketing representative and importer of a group of premium, multi-generational and family-owned Japanese breweries producing artisanal Sakes.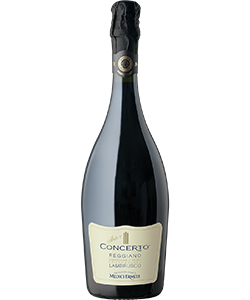 2016
Lambrusco producer, Medici Ermete enters the Italian Portfolio.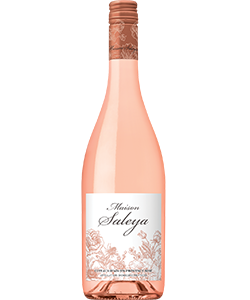 2016
Kobrand launches Maison Saleya Côtes de Provence Rosé.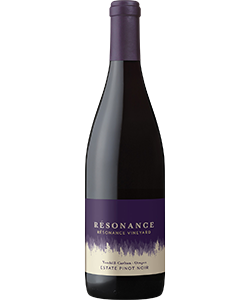 2016
Résonance, Maison Louis Jadot's first venture outside of France, enters the portfolio.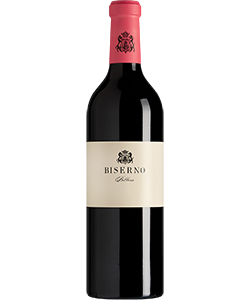 2015
Tenuta di Biserno, a joint venture between Marchese Lodovico Antinori and his brother Marchese Piero Antinori, joins the Italian Portfolio.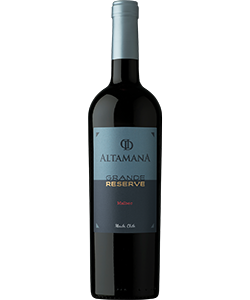 2014
Kobrand adds Altamana's Chilean Old Vine Malbecs to the portfolio.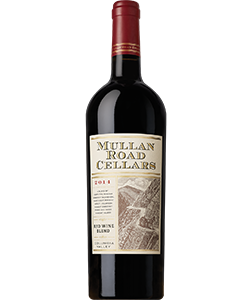 2014
Kobrand adds Dennis Cakebread's Mullan Road Cellars, an exploration of the Columbia Valley in Washington state, to the portfolio.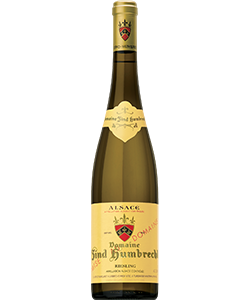 2014
Domaine Zind-Humbrecht, certified Organic and Biodynamic since 2002, joins the French portfolio.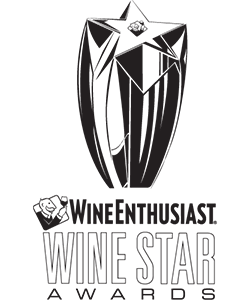 2012
Kobrand wins Wine Enthusiast's "Importer of the Year" Wine Star Award.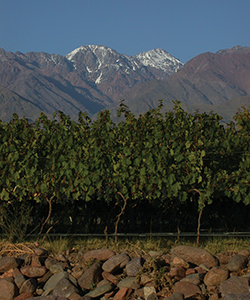 2012
Alta Vista, reputed for its "Terroir Expression Winemakers" who were the first to produce single vineyard Malbec wines, joins the Kobrand portfolio.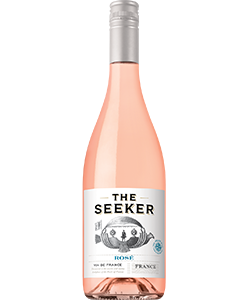 2012
The Seeker brand is launched, representing the world's finest examples of favorite wine varieties.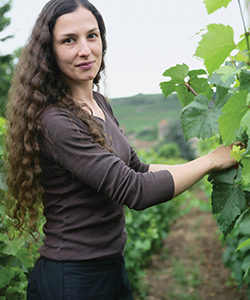 2010
Domaine Ferret, a property of Louis Jadot, adds refined expressions of Pouilly-Fuissé to the Kobrand list.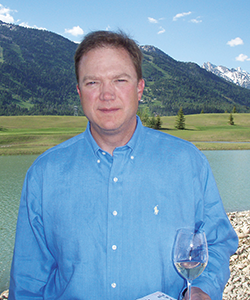 2010
Bob DeRoose is named President and CEO.
2009
Infamous Goose takes Marlborough Sauvignon Blanc to new heights of flavor in the Kobrand portfolio.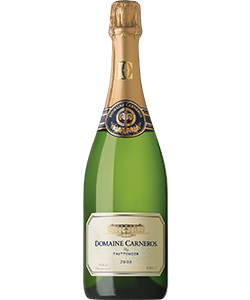 2008
An augmented relationship with Champagne Taittinger includes an increase of Kobrand's holdings in Domaine Carneros.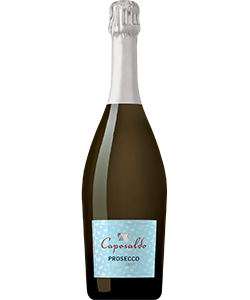 2006
Caposaldo's classic still and sparkling wines from northern Italy and Tuscany are added to the Kobrand list.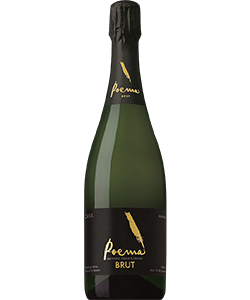 2006
Kobrand enters Spain with Poema Cava from the Penedès Valley.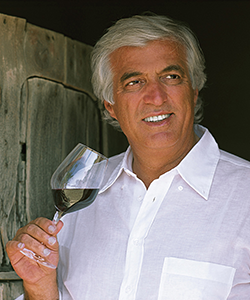 2004
Two additional properties of Antonio Moretti, owner of Tenuta Sette Ponti in Tuscany, enter the portfolio: Poggio al Lupo in Maremma and Feudo Maccari in Sicily.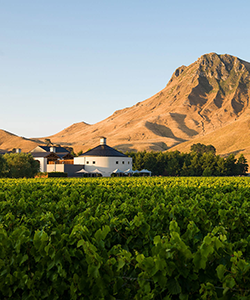 2003
A long-sought goal is fulfilled by the representation of Craggy Range, a super-premium producer of estate wines from New Zealand.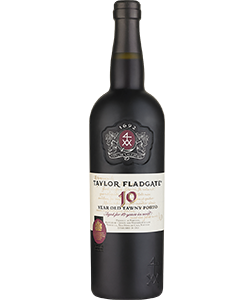 2002
Taylor Fladgate and Fonseca are brought together with the respected house of Croft under a new corporate entity, The Fladgate Partnership, which Kobrand represents in its entirety.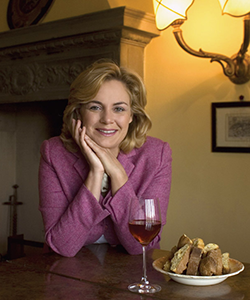 2001
The addition of Tenute Silvio Nardi's Brunellos represents an extraordinary enhancement of Kobrand's Italian Portfolio.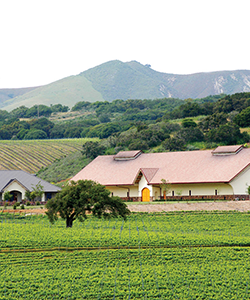 2001
Kobrand forms a partnership in Santa Barbara County through a joint venture with Foley Estates, a producer of world class Pinot Noir and Chardonnay in the cool Santa Rita Hills AVA.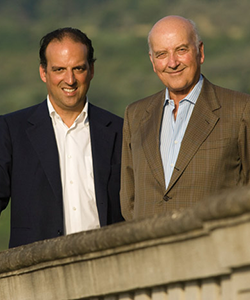 2001
The transformation of the Folonari family holdings brings in TorCalvano Vino Nobile di Montepulciano, Tenuta La Fuga Brunello di Montalcino and the Super Tuscan Tenuta del Cabreo brand.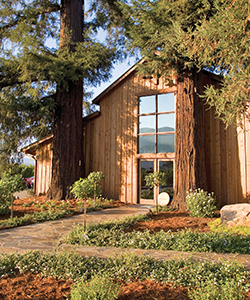 2001
Kobrand purchases Sequoia Grove, a premier producer of Chardonnay and Cabernet Sauvignon in Rutherford, the heart of Napa Valley.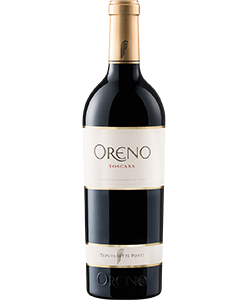 2000
Tenuta Sette Ponti, one of the most innovative, quality driven producers of world class Super Tuscans, enters the portfolio.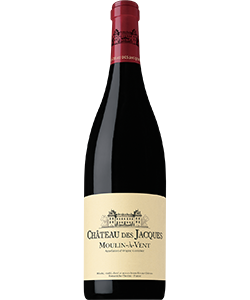 1997
Kobrand adds the famed Château des Jacques in Moulin-à-Vent to the portfolio through Maison Louis Jadot. Universally considered to be one of the most prestigious properties in Beaujolais, this purchase definitively establishes Jadot's prestige in the crus of Beaujolais.

1993
Kobrand increases its share of ownership in L&L, the producer of Alizé.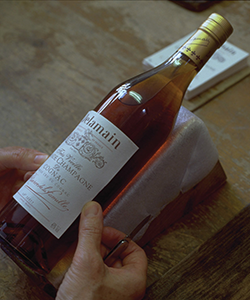 1990
Delamain's exquisite, hand crafted Cognacs are added to the portfolio.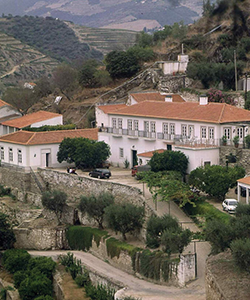 1989
Fonseca, a second Port house and sister brand to Taylor Fladgate, is welcomed into the portfolio.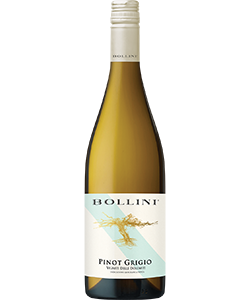 1988
Bollini tells a story of nature and passion in Trentino with the addition of its Pinot Grigio to the Kobrand list.
1988
St. Francis Vineyards becomes Kobrand's first joint venture partnership with a Sonoma Valley producer.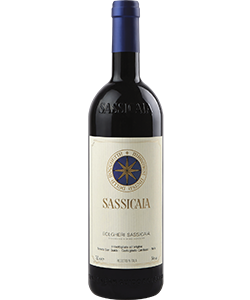 1987
Tenuta San Guido, legendary creator of the Super Tuscan Sassicaia, enters the portfolio.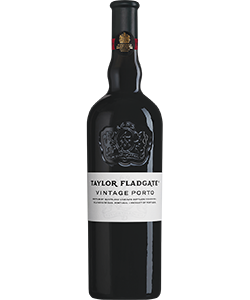 1987
Kobrand becomes the exclusive U.S. importer of the great Ports of Taylor Fladgate.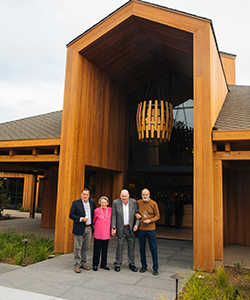 1987
Cakebread Cellars, one of the most respected family wineries of Napa Valley, secures a marketing agreement with Kobrand Corporation.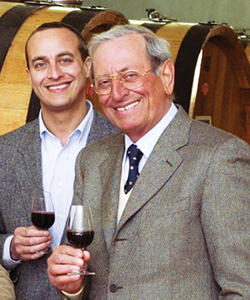 1986
Fernando Pighin & Figli, producer of esteemed Pinot Grigios from the regions of Friuli Grave and Collio, joins the portfolio.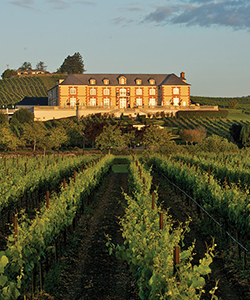 1986
Kobrand joins forces with Champagne Taittinger to begin the Domaine Carneros joint venture.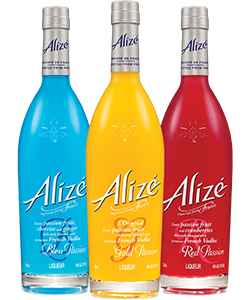 1985
Kobrand introduces Alizé, a unique blend of passion fruit and other exotic fruit juices with spirit, pioneering a new category of specialty drinks in the United States that grows, over the 1990s, to dominate that category.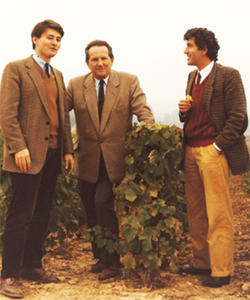 1985
Kobrand's principals purchase Maison Louis Jadot, making Kobrand the first American firm to acquire a Burgundy producer. This original purchase includes Jadot's production facilities, inventories and several key vineyards. Kobrand goes on to deepen its presence in Burgundy and strengthen Maison Louis Jadot by greatly expanding vineyard ownership and securing critical vineyard contracts.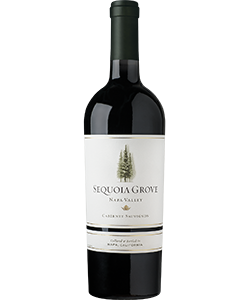 1985
Sequoia Grove of Napa Valley enters the portfolio as Kobrand's first American winery.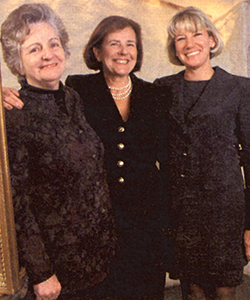 1985
Mr. Kopf's three daughters carry forth their father's company after his passing.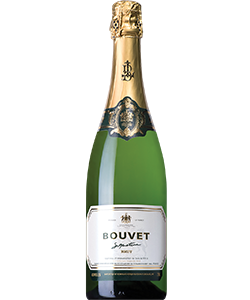 1978
Bouvet-Ladubay, a historic producer of Loire sparkling wines, joins the portfolio.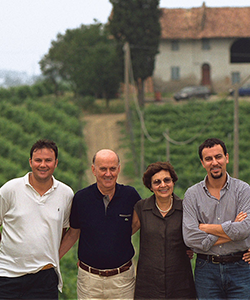 1978
Kobrand's Italian Portfolio is strengthened with the addition of Michele Chiarlo, a family owned Piedmont winery that was one of the early leaders in setting the bar for DOCG quality in Piedmont.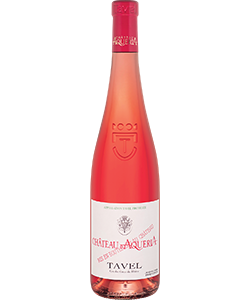 1973
Château d'Aquéria, the quintessential Tavel Rosé, is added to the portfolio.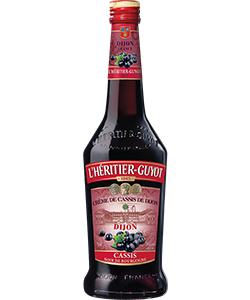 1963
Kobrand welcomes liqueuriste L'Héritier-Guyot's Crème de Cassis de Dijon to the portfolio.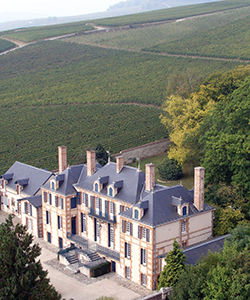 1946
The important relationship is formed with François Taittinger of Champagne Taittinger, one of Champagne's great grande marques.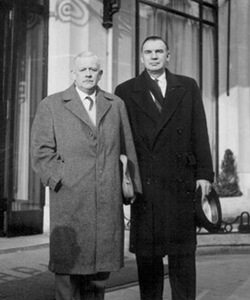 1945
Kobrand develops a relationship with Maison Louis Jadot, one of the most respected firms in Burgundy and producer of some of the region's most noted wines.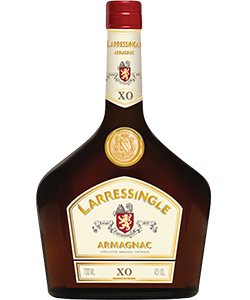 1944
Larressingle, a fifth-generation distiller of the number one Armagnac brand in the United States, distinguishes the portfolio.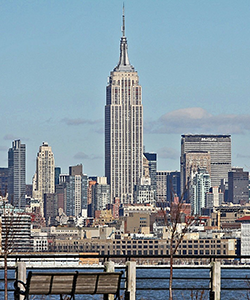 1944
Headquartered in the Empire State Building, Mr. Kopf founds Kobrand Corporation on simple principles that prove to be of paramount importance. The first is quality of product; the second, quality of people; and the third, quality of relationships.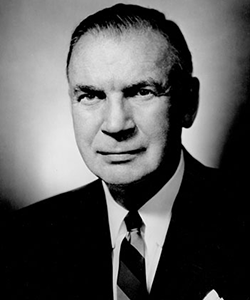 1933
Upon repeal of prohibition, Rudolph C. Kopf founds the wine and spirits department of Macy's department store in New York. It quickly gains a reputation as the finest wine and spirits shop in the country and Mr. Kopf becomes recognized as one of America's most knowledgeable wine and spirits professionals.
Over time he develops relationships with many of the finest wine and spirit producers in the world.