France / Beaujolais
Sourced from top vineyards throughout the Fleurie Appellation and then pressed and blended with only the top clusters. Fleurie is one of the 10 'Crus' of the Beaujolais between Villefranche sur Saône and Mâcon. The Fleurie is vinified with semi-carbonic maceration (12-20 days) with pumping of the cap and respect of the intactness of the grape cluster.
92 Points
Wine Enthusiast
2015 vintage
Harvest Note
The 2015 growing season featured steady warmth and a series of heat spikes, with nighttime temperatures remaining mostly moderate. The harvest began on August 24, as the last days of that month brought another heat wave. While similar previous vintages did not produce great wines, 2015 saw grapes that had great structure and complexity that will allow the wines to age well with classic notes of black fruit and kirsch.
Tasting Note
With a beautiful deep cherry color and red fruit aromas, this Fleurie is nicely structured with non aggressive tannins that will permit a several years ageing. It is a very elegant wine.
Technical Data
GRAPES: 100% Gamay
APPELLATION: Village
PH: 3.50
ACIDITY: 3.40 g/l
ABV: 14.50%
Unique Selling Points
Strawberry fruit and floral aromas disguise a full yet elegant presence on the palate
Delightful upon release yet will age for many years.
From an important historic estate, now restored to produce authentic modern wines.
A superb value for unique Burgundian-styled red wine.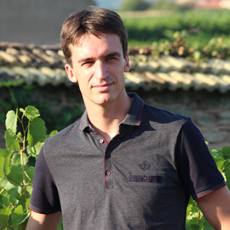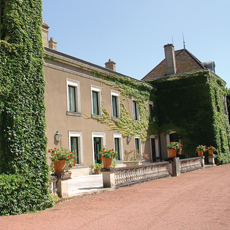 "A good wine is a drink that tastes good; a great wine is alive."
Cyril Chirouze, Winemaker