Argentina
This is an elegant Rosé that showcases the freshest fruit of the Malbec grape. It opens in the nose with a floral bouquet of roses. In mouth it shows up with great balance and fruitiness. Our Rosé is made with two different maceration techniques of Malbec grapes and a low-temperature vinification that enhances the freshness of the fruit. The two wines are then blended in equal proportions before clarification and stabilization. Finally, the wine is filtered and bottled.
89 Points
Blue Lifestyle
2020 vintage
Harvest Note
It was a typical winter for Mendoza with plenty of sunny days. The last days of spring and summer months brought high temperature and little precipitation. At the end of the month, and after more than fifty days with temperatures over 90°F, the ripening process advanced faster than ever before, therefore, harvest was around twenty days earlier than usual, February 11th and ended on March 30th. Unfortunately, lack of water and spring frosts contributed to a 25% reduction in yields, but luckily the vineyards remained healthy. The end result was concentrated grapes with exceptional character and freshness.
Tasting Note
This wine features an alluring pink color with salmon hues. The nose is young and fresh with aromas of wild apple, mandarin oranges, and roses. The palate is refreshingly balanced by the wine's firm acidity.
Technical Data
GRAPES: 100% Malbec
APPELLATION: Mendoza
PH: 3.30
ACIDITY: 6.32 g/l
ABV: 12%
Unique Selling Points
Fruit-forward and approachable
Made for everyday consumption
All grapes are hand-harvested
Excellent value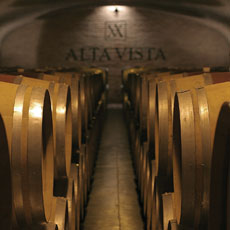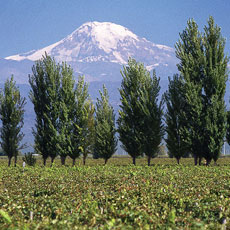 Alta Vista's Terroir Expression Winemakers® became the first in Argentina to produce single vineyard Malbec wines, each representing the unique characteristics of their high elevation, estate vineyards.