Argentina
This rosé wine from Alta Vista is an elegant expression of our freshest Malbec grapes. With a lovely floral bouquet, the wine possesses great balance and fruitiness on the palate, providing an excellent introduction to the fresh, fruit-forward characteristics and overall quality of wines from Argentina. Our rosé wine is made utilizing two different maceration techniques and a low-temperature vinification that enhances the freshness of the fruit. The two wines are then blended before clarification and stabilization. Finally, the wine is filtered and bottled.
89 Points
Blue Lifestyle
2018 vintage
Harvest Note
The 2018 vintage was a particularly exciting vintage with ideal growing conditions following the cooler 2016 and 2017 vintages. The growing season was warm and dry, which is more typical of an average Mendoza vintage. The temperate weather allowed for better quality, but also greater quantity of grapes as well. The grapes were able to ripen evenly and harvest took place 10-14 days ahead of the previous two vintages. The result is a rosé with bright red and pink fruit flavors coupled with crisp acidity perfect for warm weather enjoyment.
Tasting Note
This Rosé captures the spirit of Mendoza in spring, with an alluring soft pink color and salmon hues. In the nose it is young and fresh. It displays intense aromas such as wild apple, mandarin and a velvety reminiscence of roses. In the mouth it is refreshing, with firm and balanced acidity. Great companion for summer dishes such as salad, ceviche or sushi. It is recommended to drink cold, at a temperature between 46°F and 50°F.
Technical Data
GRAPES: 100 % Malbec
APPELLATION: Mendoza
PH: 3.1
ACIDITY: 6.64 g/L
ABV: 12.5%
RESIDUAL SUGAR: 2.6 g/L
Unique Selling Points
Fruit-forward and approachable
Made for everyday consumption
Excellent value
All grapes are hand-harvested
Perfect introduction to the best of Argentina.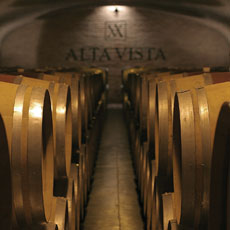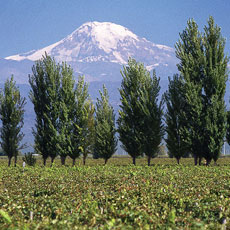 Alta Vista's Terroir Expression Winemakers® became the first in Argentina to produce single vineyard Malbec wines, each representing the unique characteristics of their high elevation, estate vineyards.