Argentina / Mendoza
Great wines are produced in unique places. Alta Vista's 516 acres of estate vineyards are situated in the best terroirs of Mendoza, at a minimum of 3,200 feet above sea level. Each vineyard receives expert treatment tailored to each individual grape variety via specific methods called Terroir Management®. The wine undergoes long pre- and post-fermentation macerations, to extract optimal aromas and color, and to enhance the volume and quality of the tannins. Half the wine is aged for 12 months in 100% French oak barrels, followed by an additional 4 months aging in bottle prior to release from the winery.
91 Points
Wine Advocate
2017 vintage
91 Points
Blue Lifestyle
2017 vintage
Harvest Note
2017 was a typical vintage for Mendoza: Low precipitation levels in spring and summer, and moderate to warm temperatures. From the quantitative aspect, results were low, as a consequence of the frequency and duration of late frosts. Nevertheless, nature takes and nature gives: We were punished by low temperatures, but relief came with summer and autumn, giving us grapes of exceptional quality. Due to a superlative must extraction, wines of unique color were produced. Moreover, moderate temperatures in February and March helped grates to keep their natural acidity. Polyphenol maturity was surprising because we prevented plants from suffering extreme temperatures. Young wines of 2017 are promising. They are balanced, concentrated, with a nice aromatic profile, and notes of fresh, mature fruit. A note of its characteristic violet, plus its classic aromas of red fruit and plum are perceived in our Malbec vines. Over-ripeness is not felt thanks to intense controls on temperature in order to adjust the harvest date to its ideal moment.
Tasting Note
Deep red color with ruby hues. Intense in nose, with ripe red fruit aroma, such as plum, and spices. It is round, silky and has great concentration in mouth. To be served slightly chilled between 59ºF and 61ºF. Can be cellared up to 7 years.
Technical Data
GRAPES: 100% Malbec
APPELLATION: Mendoza
PH: 3.70
ACIDITY: 5.40 g/L
ABV: 14.2%
RESIDUAL SUGAR: 1.80 g/L
Unique Selling Points
100% Estate Grown
Grapes come from Luján de Cuyo and Uco Valley in Mendoza
Each vineyard receives Terroir Management® treatments
Extended aging in oak gives the wine more structure
Low yields of only 1.5 bottles per vine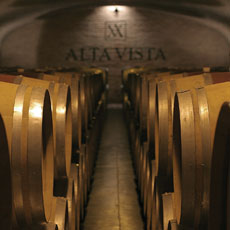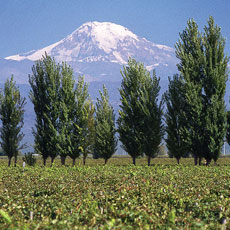 Alta Vista's Terroir Expression Winemakers® became the first in Argentina to produce single vineyard Malbec wines, each representing the unique characteristics of their high elevation, estate vineyards.