Italy / Umbria
Tenuta di Salviano was purchased by the Principe Corsini family in the late 17th century. The property has Etruscan and Roman descent, in fact the main house on Salviano was a Roman villa and somewhere on the estate is a necropolis. Donna Nerina Corsini married Il Marchese Enrico Incisa della Rocchetta, and their two children Giovanni and Eleonora are now the owners of Tenuta di Salviano. Il Marchese Giovanni Incisa della Rocchetta manages the estate and oversees the winemaking with his wife, La Marchesa Tara.
95 Points
Decanter World Wine Awards
2021 vintage
91 Points
VinousMedia.com
2019 vintage
Harvest Note
A moderately rainy and cool spring which delayed flowering slightly, followed by a balanced start to summer with occasional high temperatures in July and August. Early September has been enjoying cool nights with occasional rain showers.
Tasting Note
Bright and refreshing with aromas of white flowers and flavors of tropical fruit. There is also a strong, but pleasant mineral component that is very evident on the palate providing complexity and mouth feel.
Technical Data
GRAPES: 100% Grechetto
APPELLATION: Umbria IGT
PH: 3.4
ACIDITY: 5.5 g/l
ABV: 0.13%
AGING: Steel
RESIDUAL SUGAR: 1.2 g/l
Unique Selling Points
Grapes are hand harvested and selected in vineyard to ensure the best are used.
All vines are trained in a normal system of counter espalier and pruned with Guyot.
Average age of vine: Between 20 to 25 years.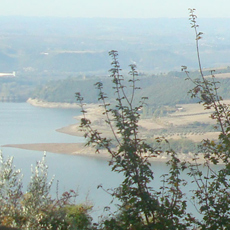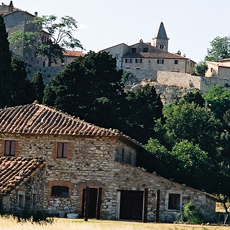 Nestled among Umbria's rolling hills on the southern bank of Lake Corbara, the Salviano property is owned by Incisa della Rocchetta family, owners of legendary Sassicaia.