Italy / Tuscany
La Forra Riserva is produced as a single-vineyard Chianti only in exceptional vintages. Only the finest Sangiovese grapes are selected for this wine, from Nozzole's 200 acres of vineyards in the Chianti Classico zone between Florence and Siena. La Forra is among the estate's finest parcels, with 35-year-old vines on a south-facing slope at 300 meters in elevation. Grapes were manually harvested, destemmed and crushed. Fermentation was on the skins in temperature-controlled stainless steel tanks and maceration on the lees took 15 days, followed by malolactic fermentation. The wine was aged 16 months in French oak barrels, with a minimum of 6 months in bottle.
93 Points
jamessuckling.com
2016 vintage
93 Points
Wine Advocate
2016 vintage
Harvest Note
After a generally mild autumn and winter with very little rainfall, the 2016 spring in Chianti Classico started out with fair weather, which favoured an early germination of approximately ten days compared to the historical average. Starting from the month of May until the first half of June there was frequent rainfall and quite cool temperatures which, however, did not affect the crucial blooming and fruit set phases. Until the end of August, the summer was hot and dry with no sudden temperature variations: optimum conditions for maintaining an ideal vegetation-production balance and guarantee the steady growth of the grapes. The harvest took place in the usual months, during which there was intermittent rainfall and sunny and windy periods, providing the perfect ripening conditions for all of the grape varieties. The harvest began in the second half of September and ended around the 20th October. Sangiovese has a very specific sensory profile, with smooth tannins; pleasurably austere, it has medium alcohol content and a harmonious acidity, making the wine ideal for lengthy aging processes.
Tasting Note
Ripe fruits and sweet aromatic notes of spices on the nose, with the slightest hint of mint. It is generously soft on the palate and ends with tannins of finest class.
Unique Selling Points
A single-vineyard Chianti Classico produced only in exceptional vintages
Matured for 16 months in oak barrels for increased complexity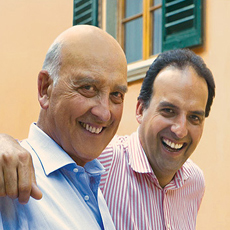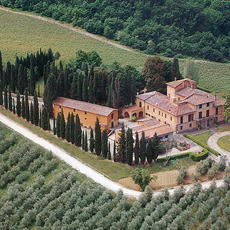 On land that has supported winegrapes for seven centuries, Tenuta di Nozzole produces wines that respect both tradition and innovation.