Italy / Tuscany
Bolgheri's exceptional climate is moderated by sea breezes from the nearby Tirrhenian Sea, and the vineyards' clay and sand soils are ideal for Merlot, Cabernet Sauvignon, Cabernet Franc and Petit Verdot. The delicate Merlot was picked during the first half of September, while the robust Cabernets and Petit Verdot were harvested in the second half of the month. Grapes come from densely planted vineyards and low yields, which produce wines with concentration and complexity. Temperature-controlled fermentation takes place in stainless steel tanks, and maceration on the skins takes 20-22 days. The wine is matured at least 3 months in bottle before release.
91 Points
jamessuckling.com
2018 vintage
Harvest Note
The winter season was characterised by a mild climate at first, then followed by a cold weather thus bringing to an initial standard germination. The summer season alternated between a rainy/cool and a hot/dry climate slowing down the ripening process. The fall season however was marked by a hot/dry climate leading to an excellent maturation of all types of grapes. The harvesting took place from the second half of August.
Tasting Note
Elegant and reserved aromas is the results of an outstanding balance between delicate flowers and green/citrus fruits. Strong with pleasant taste our wine has an outstanding minerality balanced with an elegant acidity.
Unique Selling Points
Made from Vermentino, a grape native to the Bolgheri region of Tuscany.
Fermented without malolactic fermentation to preserve its fruit character and acidity.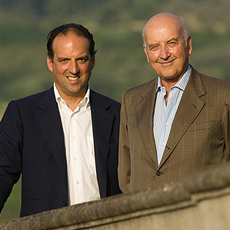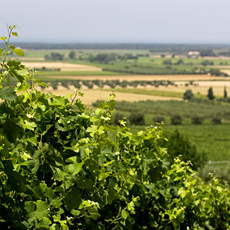 In 1999, the Folonari family began to acquire 100 acres of land in Bolgheri on the Tuscan Coast, an area made famous by Super Tuscans.