Argentina / Mendoza
Terroir Selection Malbec is made from a blend of five vineyards in Lujan de Cujo and Valle de Uco, each bringing different characteristics to the wine. Lujan de Cujo contributes elements of ripe, mouth filling fruit that is very long on the palate, while Valle de Uco supplies strength and young, primary fruit aromas and roundness in the mouth. Terroir Selection Malbec is aged in French oak barrels (new, one- and two-year old) for 12 months and in bottle for 6 months.
93 Points
timatkin.com
2017 vintage
Harvest Note
2017 was a typical vintage for Mendoza: Low precipitation levels in spring and summer, and moderate to warm temperatures. From the quantitative aspect, results were low, as a consequence of the frequency and duration of late frosts. Nevertheless, nature takes and nature gives: We were punished by low temperatures, but relief came with summer and autumn, giving us grapes of exceptional quality. Due to a superlative must extraction, wines of unique color were produced. Moreover, moderate temperatures in February and March helped grates to keep their natural acidity. Polyphenol maturity was surprising because we prevented plants from suffering extreme temperatures. Young wines of 2017 are promising. They are balanced, concentrated, with a nice aromatic profile, and notes of fresh, mature fruit. A note of its characteristic violet, plus its classic aromas of red fruit and plum are perceived in our Malbec vines. Over-ripeness is not felt thanks to intense controls on temperature in order to adjust the harvest date to its ideal moment.
Tasting Note
Deep violet with aromas reminiscent of spices, fresh ripe fruits and animal scents. In mouth, freshness, openness, soft tannins and long finish dominate.
Technical Data
GRAPES: 100% Malbec
APPELLATION: Mendoza
PH: 3.65
ACIDITY: 5.6 g/l
ABV: 14.6%
Unique Selling Points
Blend of best terroirs: Luján de Cuyo adds a ripe, mouth-filling fruit character that's very long on the palate; Valle de Uco gives bold, young primary fruit aromas and roundness in the mouth
Low yields of only 1 bottle per vine
Average rating 90/91 from major publications since vintage 2002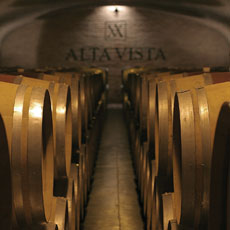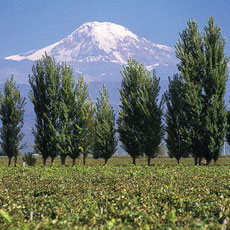 Alta Vista's Terroir Expression Winemakers® became the first in Argentina to produce single vineyard Malbec wines, each representing the unique characteristics of their high elevation, estate vineyards.