France / Loire Valley
Bouvet Ladubay selects grapes from Saumur's renowned AOC vineyards, whose white limestone subsoil is ideal for the cultivation of Chenin Blanc with a classic minerality and crispness. The mild climate coupled with the excellent drainage of the clay creates the natural acidity needed to produce a balanced sparkling white wine. The grapes are pressed in the vineyards and the juice is delivered directly to the cellars. Fermentation takes place in stainless steel, then the finest wines from each lot are blended and the cuvée is bottled for the second fermentation, following the traditional method.
88 Points
Decanter World Wine Awards
2015 vintage
Harvest Note
High temperatures and limited rainfall during the summer months led to poor flowering in some areas of Sancerre, lowering yields and accelerating ripening, which forced a relatively early harvest. The 2015 vintage harvest began on September 17th, slightly earlier than the previous year. This vintage is reminiscent of 2003 and 2006, which were stellar years.
Tasting Note
One of the first wines to earn an AOC, this prestigious cuvée is full-bodied with long-lasting aromas. Offering aromas and flavors of white fruits, peach, flowers and honey, the wine is fresh and well balanced, with an evident harmony resulting from the elegant blending combined with a successful maturation.
Unique Selling Points
Loire Valley sparkling wine - Chenin Blanc is the Loire Valley's signature grape
Made in the méthode traditionnelle
Saumur AOP
Aged for a minimum of 18 months on the less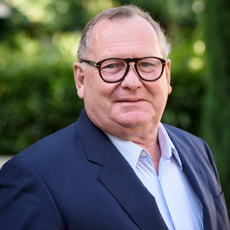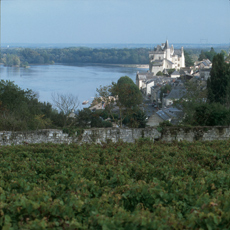 "The founder of Bouvet Ladubay, Etienne Bouvet's, motto was 'L'Excellence'—we pursue his legacy and sustain it onwards."
Patrice Monmousseau, President