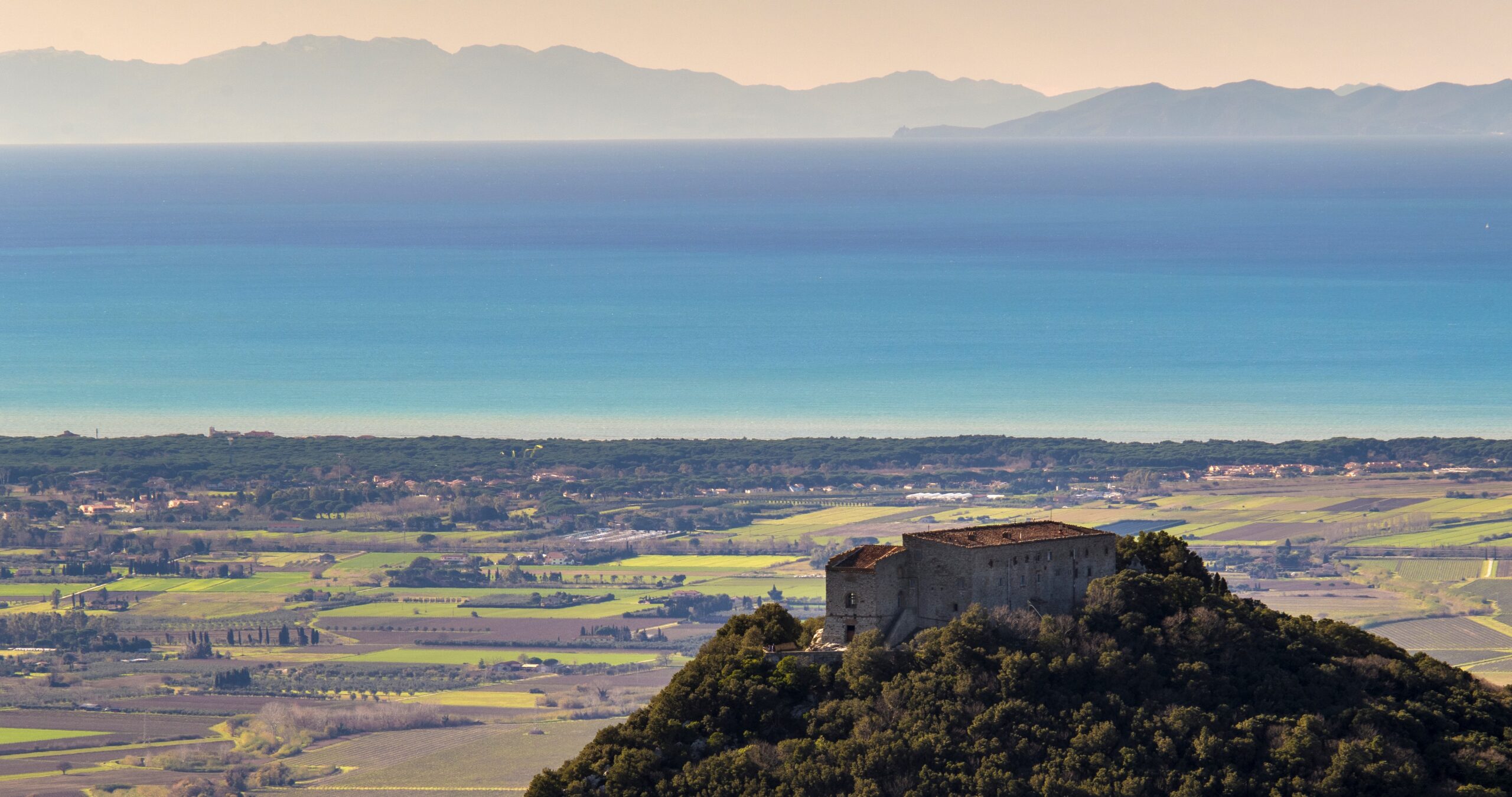 Tenuta San Guido is located on the Tuscan coast in Bolgheri, where the gravel soil combined with tempering maritime breezes creates an optimal mesoclimate for international varieties.
Tenuta San Guido estate consists of 4,500 acres, of which 180 acres are planted in vines spread among 8 separate parcels. The cordon spur pruning method is employed and yields are kept to less than 2.5 tons per acre.
The two main vineyards are Castiglioncello and Sassicaia, which were planted between 1965 and 1985 in successive phases along with the 20-acre parcel Aia Nuova. A more recent vineyard, called Quercione, was planted from cuttings from the Sassicaia parcel in 1989 and 1990 and is sited on a stony ridge high above the winery.
Castiglioncello
Castiglioncello was the first vineyard planted by Mario Incisa della Rocchetta in 1944, with Cabernet Sauvignon cuttings obtained from the royal Salviati estate, northwest of Pisa. At an altitude of 1,150 feet above sea level and exposed to the northeast, the tiny 3.75-acre vineyard is protected from the coastal winds by dense thickets and small trees, which also reduce the yield to only 300 grams of must per vine.
Sassicaia
The Sassicaia parcel, named for its stony soil, is lower in altitude and oriented west–southwest, which exposes it to the southwest maritime winds that regulate summer temperatures in the vineyard. It has less shelter from rain than the Castiglioncello parcel, and more robust vegetation, which helps protect the vines from harsh winds.