The Chiarlo vineyards are in one of the most evocative areas in the world, where beauty is in the landscape, wonder is an everyday occurrence and uniqueness is the stylistic expression of wines which are born from the most prestigious crus of Piedmont.
The Chiarlo family owns 148 acres and oversees the viticulture of another 50 in the three classic growing areas of Piedmont: Langhe, Monferrato and Gavi. The overall climate in Piedmont yields hot summers and a foggy harvest season followed by cold, foggy winters—but there are many mesoclimates and soil variations in these hills. The Langhe's clay marl soils produce Barolo and Barbaresco, while Monferrato's borders are almost identical to those of Barbera d'Asti. The combination Alpine and maritime climate ripens grapes of great aroma and structure.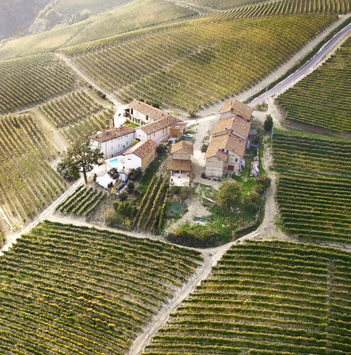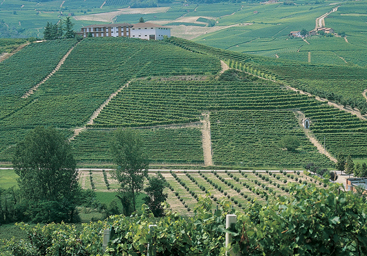 The Chiarlo Vineyards
Vineyards and hills so unique and precious they have been recognised as a World Heritage Site for Humanity for its history, traditions and culture. Places in which the symbiosis between man and nature is an inseparable bond, which is to be safeguarded. For this reason, the Chiarlo family has chosen to model the management of the vineyards and winery dimension based on integral sustainability: concrete actions which promote the landscape in which the vineyards are immersed and where they have chosen to live and work.
The wines: only great vineyards, only indigenous vines, only vinification in purity.
The integrity and perfection of the fruit. The study of sustainable practices and the patience of extended timeframes, never hurried. The style of Michele Chiarlo is expressed through the quest for balance, elegance, taste and complexity.
The wines, which are 100% indigenous, are obtained from Piedmont vineyards and purely vinified – Nebbiolo, Barbera, Moscato, Cortese – without the addition of international varieties, a pure expression of the oenological wealth that only these lands know how to convey. These are long-lived and well-structured wines that maintain the memory of the terroirs from which they are born and continue to communicate over time.