Chile / Colchagua Valley
Montes Alpha Syrah was made with selected grapes from the vineyards in the Colchagua Valley irrigated according to the Water Saving Winegrowing system that Aurelio Montes and his team developed over the course of years of research. This system allows Montes to determine the precise amount of water it need to add to the vineyards after the winter rains, especially in particularly dry years when irrigation is indispensible. This has enabled Montes to reduce irrigation water by 65% while simultaneously improving the quality of the fruit.
93 Points
Wine Spectator
2019 vintage
91 Points
VinousMedia.com
2019 vintage
Harvest Note
The season began with a mild winter and precipitation close to 12.5 inches in Apalta. Irrigation began later in the season thanks to a cool, rainy spring, which allowed winemakers to store water for the summer season. Summer in the Colchagua Valley was dry, with an absence of any rain that could have affected the health of the grapes. It was warm, but so excessive as to damage the vines or fruit. Thanks to controlled moisture conditions between fruit set and veraison the size of the grapes was restricted, achieving a very good ratio of skin to pulp, meaning extraordinary color and concentration, rich tannins, and very good aromas. The climate for the harvest of red varieties was very favorable; there was no rainfall, allowing winemakers to wait until full phenolic ripeness, without any disease that could have affected the quality of the wine. It was a year without any major climatic events to damage the health and quality of the grapes, creating clean musts of great potential.
Tasting Note
Deep ruby-red in color with violet nuances. The nose is very expressive with aromas of ripe blackberries, figs, crème de cassis, and hints of leather and dark chocolate. The palate is well balanced with bright acidity, smooth tannins, ample structure, and generous volume. The finish is long and considerably complex.
Unique Selling Points
Pioneered the way for all premium wines in Chile, remains #1 in the niche
Awarded 'Top Scoring' and 'Best Value' by the influential, Wine Spectator magazine
55% aged in 1st, 2nd and 3rd-use French oak barrels for 12 months.
Well balanced on the palate with rich acidity, smooth tannins, tremendous structure and volume.
Vineyards located in Apalta and Marchigüe, Colchagua Valley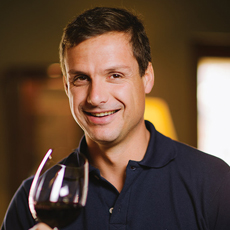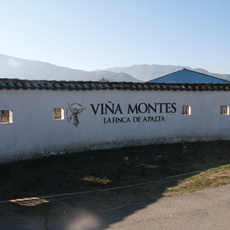 The story of Montes is a testament to what unique vision, grit, determination, and perseverance can achieve.
Aurelio Montes Jr, Chief Winemaker