Italy / Piedmont
Among the most recognized areas of Barbaresco, in the 1900s all of Faset belonged the Conti Cocito di Neive, while now it is divided between various owners. The south facing vineyards form a large and steep slope, with the west side facing towards the Tanaro River. The parcel from which the Barbaresco Faset is produced is part of a vineyard which extends for approximately 7 acres and makes up part of the Cascina Cabanet. The soil, rich in calcium and magnesium, make it an excellent area which gives the Barbaresco its silkiness with elegant tannins. Faset is a Nebbiolo that ferments for 17/18 days with the skins in 55hl oak vats, where malolactic fermentation takes place. It is refined for a minimum of 2 years, ageing in large casks for 18 months, before final refinement in the bottle. It is a noble wine of excellent character and pleasantness.
93 Points
Wine Spectator
2014 vintage
93 Points
VinousMedia.com
2014 vintage
Harvest Note
The year 2014 in Piedmont was particularly rainy in the summer period, where the careful and professional management in the vineyard made the difference. The Barbaresco area was the exception, where the rainfall was decidedly inferior by 200 mm, above all in the better exposed vineyards which were able to achieve great Faset wines. This is an 50 year "old" vineyard which has produced a Barbaresco with extraordinary character and elegance with notes of dried rose petals, small fruits, hints of minerals and a charming spiciness.
Tasting Note
Garnet with brilliant hues. The nose is ample and aristocratic, notes of dried rose petals, small red fruits and an elegant hint of minerals combined with fine spices. The Faset has great structure, marked minerality with the dense texture of fine tannins. It is elegant and welcoming.
Unique Selling Points
Produced only in excellent vintages with very limited quantities
One of the most prestigious vineyards of Barbaresco
Very low yield, hand harvested with summer thinning of excess bunches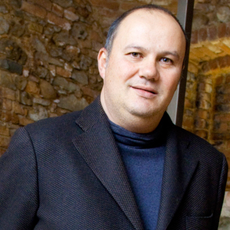 "My aim has always been but one: quality."
Stefano Chiarlo, Winemaker