France / Burgundy
Louis Jadot Chardonnay is vinified and blended from 100% Chardonnay grapes selected from quality wine growers in Mâconnais and the Côte Chalonnaise. This wine is a "step-up" from the traditional Mâcon wine. This wine is aged in stainless steel for 12 months.
88 Points
Blue Lifestyle
2016 vintage
88 Points
Wine Spectator
2016 vintage
Harvest Note
Burgundy's 2016 began with fickle weather in spring, including frost and hailstorms that demanded a reinforced presence at the vines. Thankfully the chaotic start had no impact on quality of the vintage. Splendid summer conditions followed, bringing ideal conditions for ripening. In the weeks leading up to harvest, the vines benefited from hot, sunny days and cooler nights that allowed for optimum maturity and superb grape quality.
Tasting Note
Along with a lovely pale straw color, this wine has an expressive nose of medium intensity green apple, pear and crushed stone and a hint of apricot and flowers. The palate brings forth bright, fresh citrus fruits with slight tropical notes of apricot and pineapple and is balanced with fresh acidity and stony minerality stemming from it's sunny southern birthplace.
Technical Data
GRAPES: 100% Chardonnay
APPELLATION: Bourgogne
PH: 3.35
ACIDITY: 3.55 g/l
ABV: 12.9%
Unique Selling Points
An affordable white Burgundy from the region's foremost producer
A proportion of superior village-level wines is added in most vintages to optimize the quality of the final blend.
Partially fermented and aged in oak casks for a rich, round character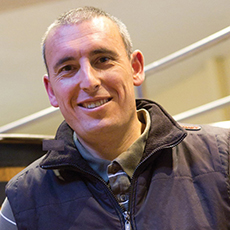 "My aim is to craft enchanting wines that taste of the great diversity of Burgundy."
Frederic Barnier, Winemaker