France
Louis Jadot Chardonnay is vinified and blended from 100% Chardonnay grapes selected from quality wine growers in the Côte Chalonnaise, the Côte Mâconnais and the Hautes-Côtes de Beaune. The wine is classified "Bourgogne Blanc" in appellation, but a proportion of superior village-level wines is added in most vintages to optimize the quality of the final blend. Made in a more full-bodied and structured style than most of Jadot's Mâconnais wines, the wine is partially fermented and aged in oak casks to add a rich, round character.
88 Points
Wine Spectator
2015 vintage
0
Wine Spectator
2015 vintage
Harvest Note
Burgundy's 2015 began with a mild, wet winter and spring, for what turned out to be a hot, dry summer. The rain that did fall in summer was uneven and the dry temperatures temporarily stopped grapes from ripening. Some excellent whites were produced, but yields were low. While yields were low, excellent white wines were produced. The 2015 vintage is set to be a great one.
Tasting Note
With fresh floral aromas, the wine shows elegant, rich fruit on the palate. This is one of the purest expressions of Chardonnay in Burgundy.
Technical Data
GRAPES: 100% Chardonnay
APPELLATION: Bourgogne
PH: 3.31
ACIDITY: 3.61
ABV: 12.5%
AGING: 9 - 12 months
Unique Selling Points
An affordable white Burgundy from the region's foremost producer
A proportion of superior village-level wines is added in most vintages to optimize the quality of the final blend.
Partially fermented and aged in oak casks for a rich, round character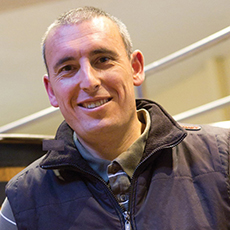 "My aim is to craft enchanting wines that taste of the great diversity of Burgundy."
Frederic Barnier, Winemaker