France / Burgundy
Fruit for Louis Jadot Beaujolais is grown in the southern part of Beaujolais. Soils are light, and allow a light, fresh expression of Gamay. Long-term contracts with growers ensure top quality fruit comprises the final blend. Louis Jadot's generous use of "replis," or blending wines of a higher classification to elevate the blend, promotes quality and value.
90 Points
jamessuckling.com
2016 vintage
Harvest Note
Burgundy's 2016 began with fickle weather in spring, including frost and hailstorms that demanded a reinforced presence at the vines. Thankfully the chaotic start had no impact on quality of the vintage. Splendid summer conditions followed, bringing ideal conditions for ripening. In the weeks leading up to harvest, the vines benefited from hot, sunny days and cooler nights that allowed for optimum maturity and superb grape quality. The Beaujolais shows good colors and ripe fruit flavors.
Tasting Note
This plump, juicy wine has bright aromas and flavors of strawberry and black cherry. It is medium-bodied, with typically high acidity.
Technical Data
GRAPES: 100% Gamay
APPELLATION: Beaujolais
PH: 3.53
ACIDITY: 3.3 g/l
ABV: 12.4%
Unique Selling Points
Fruit is grown in the southern part of Beaujolais in soil that allows a light, fresh expression of Gamay.
Extended maceration ensures maximum extraction of color and tannins.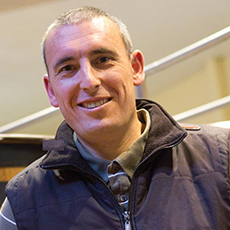 "My aim is to craft enchanting wines that taste of the great diversity of Burgundy."
Frederic Barnier, Winemaker