Italy / Tuscany
Bolgheri's exceptional climate is moderated by sea breezes from the nearby Tirrhenian Sea, and the vineyards' clay and sand soils are ideal for Merlot, Cabernet Sauvignon, Cabernet Franc and Petit Verdot. The delicate Merlot was picked during the first half of September, while the robust Cabernets and Petit Verdot were harvested in the second half of the month. Grapes come from densely planted vineyards and low yields, which produce wines with concentration and complexity. Temperature-controlled fermentation takes place in stainless steel tanks, and maceration on the skins takes 20-22 days. The wine is matured at least 3 months in bottle before release.
92 Points
jamessuckling.com
2015 vintage
Harvest Note
2015 has shown to be a very good vintage. After a mild and rainy winter, the vegetative start was in the second week of April with the arrival of spring and higher temperatures. The spring rains helped a lot the vegetation and ensured the water supply for the following summer. In June and mid-July temperatures were above the seasonal average, but by the end of July the temperatures lowered, returning to the average thanks to long rainy days, which was really good for the vines. The grapes were of an excellent quality. The wonderful structure and the elegant, soft tannins are the main elements of this vintage.
Tasting Note
Shows tropical fruit aromas, with notes of sage and tomato leaf. Flavors are crisp, persistent and have firm minerality.
Unique Selling Points
Made from Vermentino, a grape native to the Bolgheri region of Tuscany.
Fermented without malolactic fermentation to preserve its fruit character and acidity.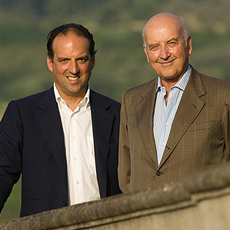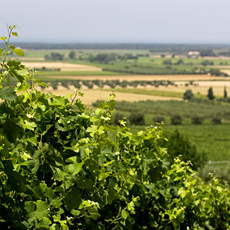 In 1999, the Folonari family began to acquire 100 acres of land in Bolgheri on the Tuscan Coast, an area made famous by Super Tuscans.