France / Loire Valley
Bouvet Ladubay selects grapes from Saumur's renowned AOC vineyards, whose white limestone subsoil is ideal for the cultivation of Chenin Blanc with a classic minerality and crispness. The mild climate coupled with the excellent drainage of the clay creates the natural acidity needed to produce a balanced sparkling white wine. The grapes are pressed in the vineyards and the juice is delivered directly to the cellars. Fermentation takes place in stainless steel, then the finest wines from each lot are blended and the cuvée is bottled for the second fermentation, following the traditional method.
92 Points
Wine Enthusiast
2014 vintage
Harvest Note
The relative softness of the winter's end in Loire Valley and the low rainfall in March led to a rather early start of the vine cycle. Spring and summer were quite cold and rainy; grape maturation was delayed as berry ripening occurred late, despite the early start to the cycle. A beautiful September was critical to the difficult 2014 vintage. A combination of sun and heat in perfect proportion gently ripened the grapes to a perfect maturity by harvest time. The 2014 wines are well balanced, with the cool nights of September playing an important role in preserving acidity and freshness of our wines.
Tasting Note
One of the first wines to earn an AOC, this prestigious cuvée is full-bodied with long-lasting aromas. Crystal clear, pale gold with amber tints and fine bubbles, it develops a bouquet of white flowers, peach, acacia, honey, hazelnut and jasmine. It is fresh and well balanced, with an evident harmony resulting from the elegant blending combined with a successful maturation.
Unique Selling Points
A Chenin Blanc sparkling wine sourced from the finest vineyards of Saumur
Produced following the traditional method used in Champagne
Each vintage cap shows a different piece of art from an artist featured at the Bouvet Ladubay Contemporary Art Center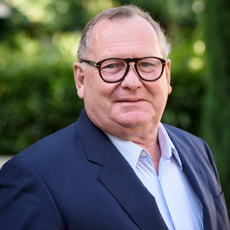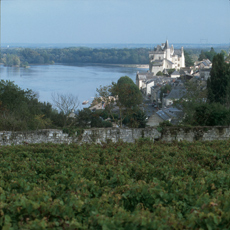 "The founder of Bouvet Ladubay, Etienne Bouvet's, motto was 'L'Excellence'—we pursue his legacy and sustain it onwards."
Patrice Monmousseau, President