Argentina
Mendoza at the foothills of the Andes mountain range, receives the warm rays of sunlight over 300 days a year. The grapes concentrate its natural sweetness and balanced acidity, resulting in a fresh and velvety Merlot with captivating aromas of cherries and raspberries, and hints of violets and eucalyptus. Off-Dry style red wine that showcases the fresh dark berry characteristics of Merlot grown in the heart of Argentina.
Harvest Note
Early harvest, healthy grapes and vines, ideal temperatures, deep wine concentration and an anticipated end of the harvest season. The 2020 harvest began around September/October after a mild winter, low amounts of snow and some late spring frosts. December and January days were very warm with scarce precipitation which caused the grapes to mature early. Grape harvest occurred earlier than usual this year, in January. 2020 was a truly healthy year both regarding the fruit and the vineyards. We experienced a decrease in quantity but a significant rise in quality. Regarding the wines, this vintage will display concentrated, delicious and memorable wines.
Tasting Note
Bright red with an intense, fruity nose of blackberries and strawberries leading to a sweet, rounded, and fruity finish.
Technical Data
GRAPES: 100% Merlot
APPELLATION: Mendoza
PH: 3.31
ACIDITY: 5.55 g/l
ABV: 12.9%
RESIDUAL SUGAR: 50 g/L
Unique Selling Points
Easy drinking and approachable wines showcasing Merlot's signature characteristics.
Grown throughout some of Argentina's best winegrowing regions.
Off-dry style that can be served as an aperitif or paired with a wide range of foods.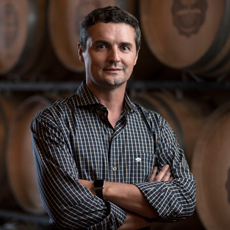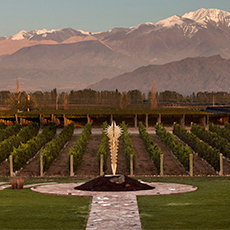 Founded in 1895, Bodega Norton is one of the most awarded Argentinean wine brands in the U.S. with more than 150 international wine awards to date. Bodega Norton combines a modern, state-of-the-art facility with rich heritage and old world charm.
David Bonomi, Chief Winemaker