Argentina
The Barrel Select Line expresses both the fruit attributes, such as freshness and sweetness, along with the smoky influences of oak, which add to the wine's complexity. This is accomplished by aging a portion of the wine in French oak barrels and then blending with wines aged in stainless steel. As a result, a delicate balance between fruit and oak is obtained, in which the scents and flavors of each blend are combined with the oak's toasted notes. 30% of this Chardonnay is aged in French oak barrels before blending.
Harvest Note
The 2019 vintage will go down as one of the best vintages of the decade with red wines showing outstanding quality. In general, the wines of the vintage should be classified as very good to excellent quality. After a notably cool and dry spring, the cool temperatures and dry conditions continued throughout the growing season, allowing the grapes to hang on the vine and ripen 1-3 weeks longer than normal. This prolonged growing season allowed the grapes to ripen slowly and evenly, with the cool temperatures and dry conditions producing lower yields. The result was a great balance between aromatic expression and concentration of color and tannins. The wines display elegance and balance with fresh acidity and superb aging potential.
Tasting Note
Greenish yellow with golden hues. Aromas of green apples and tropical fruit. Complexity given by notes of vanilla, coconut, toast and a smoked touch.
Technical Data
GRAPES: 100% Chardonnay
APPELLATION: Mendoza
PH: 3.27
ACIDITY: 5.92 g/l
ABV: 13.5%
Unique Selling Points
Blend of oaked and unoaked wine perfectly balances fruit and oak influences.
Aging in oak lends slight smoky characteristics to the finished wine.
Grown in high-altitude vineyards over 4,000 feet above sea level.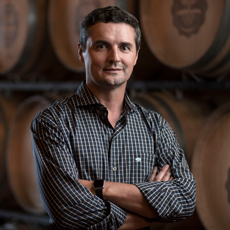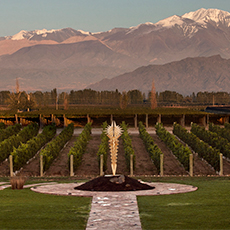 Founded in 1895, Bodega Norton is one of the most awarded Argentinean wine brands in the U.S. with more than 150 international wine awards to date. Bodega Norton combines a modern, state-of-the-art facility with rich heritage and old world charm.
David Bonomi, Chief Winemaker