Argentina
Terroir Selection Malbec is made from a blend of five vineyards in Lujan de Cujo and Valle de Uco, each bringing different characteristics to the wine. Lujan de Cujo contributes elements of ripe, mouth filling fruit that is very long on the palate, while Valle de Uco supplies strength and young, primary fruit aromas and roundness in the mouth. Terroir Selection Malbec is aged in French oak barrels (1/3 new, 1/3 second use, 1/3 third use) for 12 months and an additional six months in bottle.
Terroirs for Terroir Selection Malbec 2014:
65% Albaneve Vineyard - Campo de los Andes - Valle de Uco
10% Azamor Vineyard - Las Compuertas - Lujan de Cuyo
10% Alizarine Vineyard - Las Compuertas - Lujan de Cuyo
10% Temis Vineyard - El Cepillo - Valle de Uco
5% Serenade Vineyard - Alto Agrelo - Lujan de Cuyo
93 Points
jamessuckling.com
2014 vintage
91 Points
Wine Enthusiast
2014 vintage
Harvest Note
The 2014 vintage in Mendoza was late due to uncommonly cold months of February and March, after an extremely hot and dry summer. Fortunately, no hail storms damaged the vineyards this year. The Valle de Uco vineyards produced more than their historical average while Lujan de Cuyo vineyard yields were slightly down. Patience was key in achieving good maturity for the grapes, which show above average intensity of aromas and good acidity. The 2014 harvest produced very good wines.
Tasting Note
This wine has deep purple hues. In the nose, it features spicy aromas with fresh, ripe, dark fruits. In the mouth, this wine has great freshness and openness, accompanied by soft tannins, leading into a long finish. A powerful yet elegant Malbec.
Technical Data
GRAPES: 100% Malbec
PH: 3.60
ACIDITY: 6.80 g/l
ABV: 15.0%
RESIDUAL SUGAR: 2.70 g/l
Unique Selling Points
Blend of best terroirs: Luján de Cuyo adds a ripe, mouth-filling fruit character that's very long on the palate; Valle de Uco gives bold, young primary fruit aromas and roundness in the mouth
Low yields of only 1 bottle per vine
Average rating 90/91 from major publications since vintage 2002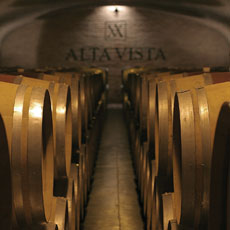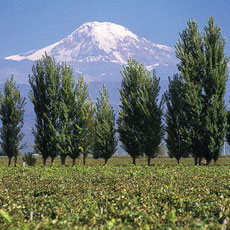 Alta Vista's Terroir Expression Winemakers® became the first in Argentina to produce single vineyard Malbec wines, each representing the unique characteristics of their high elevation, estate vineyards.