Argentina
Single Vineyard Alizarine was introduced in 2001, making Alta Vista the first Argentine winery to produce single vineyard wines. Utilizing the Terroir Management® system for wine growing and winemaking, Alta Vista uses grapes grown in distinctive sites to craft unique wines that show the true characteristics of each vineyard. All Single Vineyard wines are aged for 12 months in new French oak barrels and another 6 months in bottle. The vineyard is situated above 3,000 feet elevation in Luján de Cuyo. Very poor soils are permeable, composed of silty clay loam with a layer of boulders 3-6 ft. deep. Irrigation is traditional, with water from the Andes, in a mild, arid climate. The proximity of hills prevents the risk of spring frost since cold air currents descend from the Mendoza River bed. Selection massale vines planted in 1923 are simple Guyot pruned and yield compact grape clusters. This vineyard's wine shows a floral bouquet, good acidity and round, elegant tannins.
94 Points
Wine Advocate
2013 vintage
93 Points
Wine Enthusiast
2013 vintage
Harvest Note
2013 was an atypical vintage for Argentina. Vineyards did not suffer sanitary pressure of any kind. The crop volume per acre was above the average because budburst was gentle; thanks to the humidity into the soil. Zonda winds did not affect the flowering and dehydration of berries was hardly found. As a consequence, the alcohol content in wines is lower than usual (0.50 alc. / vol. in average) and acidity levels are better than usual (0.2 to 0.3 pH). Usually the intensity of aromas of flowers / fruits is over the average. The antocyans were highly extractable this year. The red wines show deep color. Generally the concentration of the wines is on the average, without excess. Entry and mid level wines are usually well fruit driven. Bleeding was necessary to concentrate high end wines. The style appears in line with 2011 and 2007. Equilibrium seems to be the master descriptor of this vintage.
Tasting Note
A deep ruby-colored wine with aromas reminiscent of spices, chocolate, ripe fruit and some animal scents. In the mouth, it has great structure with soft tannins and long finish.
Technical Data
GRAPES: 100% Malbec
APPELLATION: Mendoza
PH: 3.70
ACIDITY: 6.82
ABV: 15.2%
RESIDUAL SUGAR: 3.00 g/l
Unique Selling Points
Alta Vista was first to produce single vineyard vines in Argentina
Old vineyard planted in 1927
Low yields of only 1 bottle per vine
Alta Vista has received no rating lower than 91 from major wine publications since vintage 2006
Limited production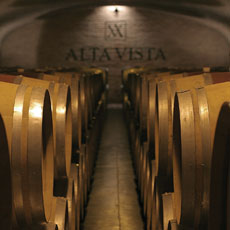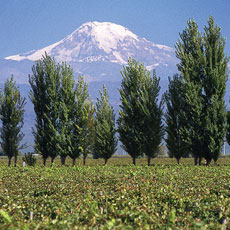 Alta Vista's Terroir Expression Winemakers® became the first in Argentina to produce single vineyard Malbec wines, each representing the unique characteristics of their high elevation, estate vineyards.