Events Calendar

Kobrand sake featured at RNDC Oregon Sake Trade Show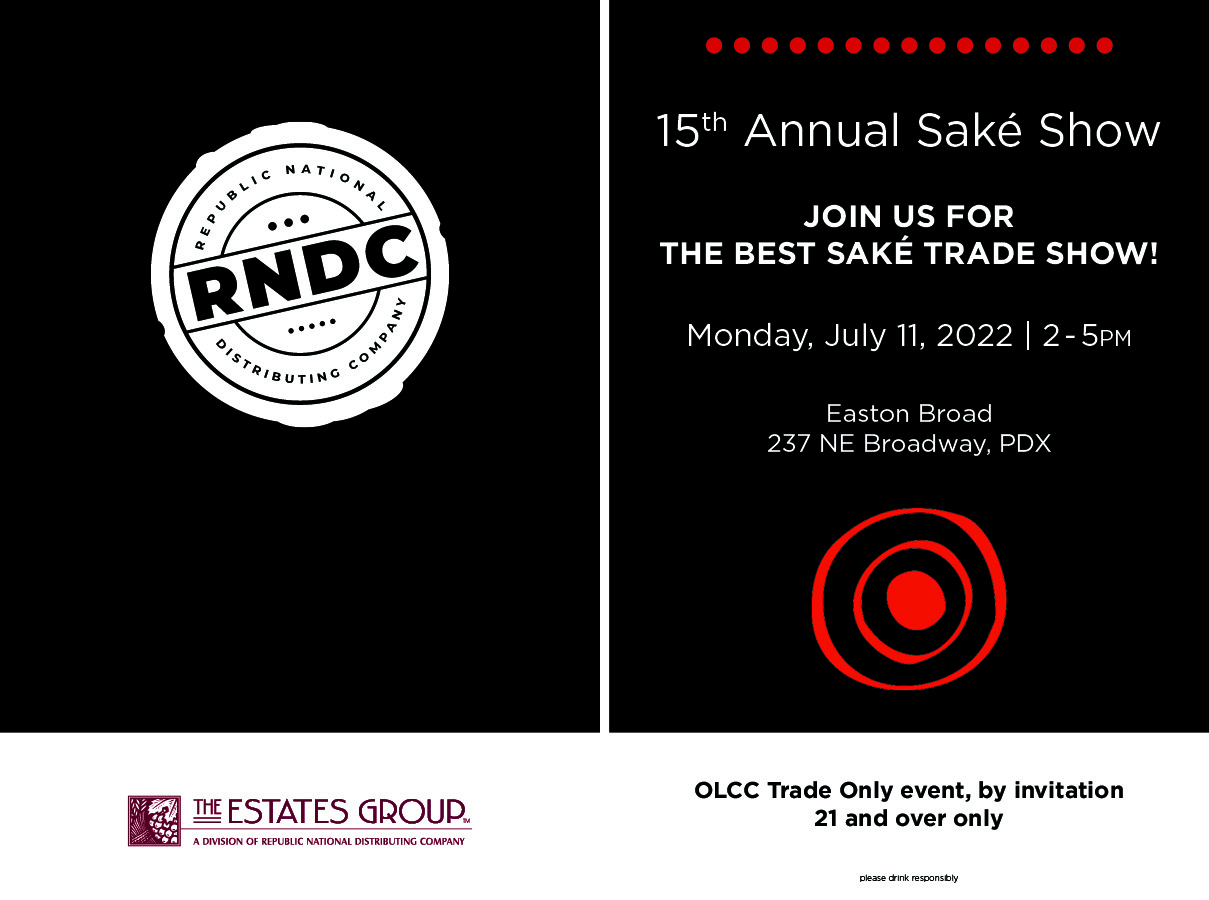 We are asking that you or a representative from your company be at the event to pour and talk about your products. If you are unable to send a representative, but would still like your product shown, you will have the option of hiring someone to pour for you, though we much prefer to have a knowledgeable person from your company in attendance. You will need to arrive at the event between 11 a.m. – 2 p.m. to set your table. POS and sell sheets are encouraged.
The cost of participation in this tasting is $450 per table, you will receive an invoice for the participation fee. Samples will need to be pulled by each supplier. We will collect your samples and deliver them to the venue on the day of the event. As always, samples will be 100% suppler for the Sake Trade Show. Please let Marcus, John and Cheryl know what samples you submitted. We will need this information to create the price book. John and Marcus will verify each sample withdrawal. We do not accept returns of samples after this event, please order accordingly. If you would like to bring your own samples, we will still need a list of products to include in the show price book.
If you are unsure which products to show, Marcus will be happy to help you choose. This announcement will serve as your authorization to bill you back for the participation fee.